Turquoise Blue Art Glass Bud Vase,
+ shipping
Coloured glass bud vase. Turquoise/ sea blue glass with scalloped ruffled rim. Heavy intricate pattern around neck and body leading to a circular base. Perfect for flowers or simply displayed as is. H15cm x Top W7cm Base W8cm Weight approx 165g Good condition, no chips or cracks. See pictures At Patmyhump, we sell vintage/preloved pieces and try to describe them as accurately as possible. As vintage items, please bear in mind items may show some natural wear. We will always highlight any defects. Happy to help should you require any further information. We endeavour to reuse packaging where possible in order to reduce our environmental impact. Please check our Etsy store for further item. HTTP://www.Etsy.com/shop/patmyhump...more
How
Narchie
works
1
Download app & set up your profile
Once you have set up your profile you are ready to start using Narchie. Find items on the discovery page by browsing the curated for you section, use quick filters or for something specific try the keyword search bar. Follow sellers that inspire, like items you love, save listings you want.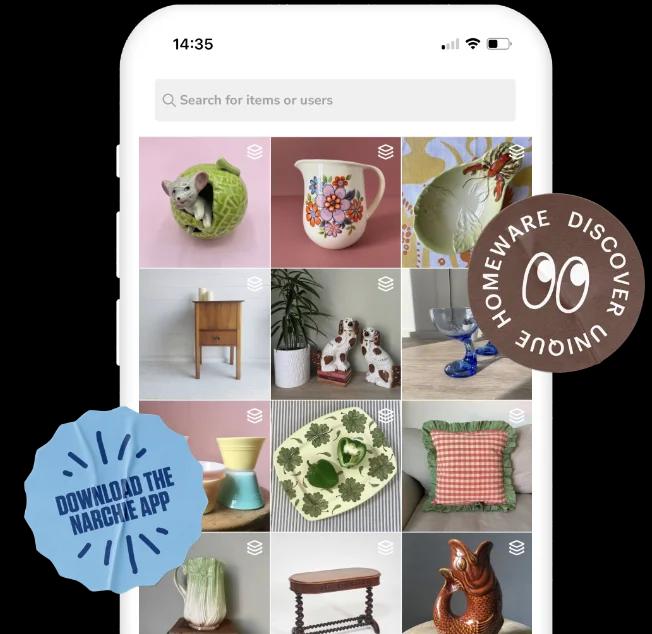 2
Buy instantly, or make an offer
When you find something you love, its quick to purchase by card, Apple pay or Klarna. Our make an offer feature allows you to buy at a price that suits you.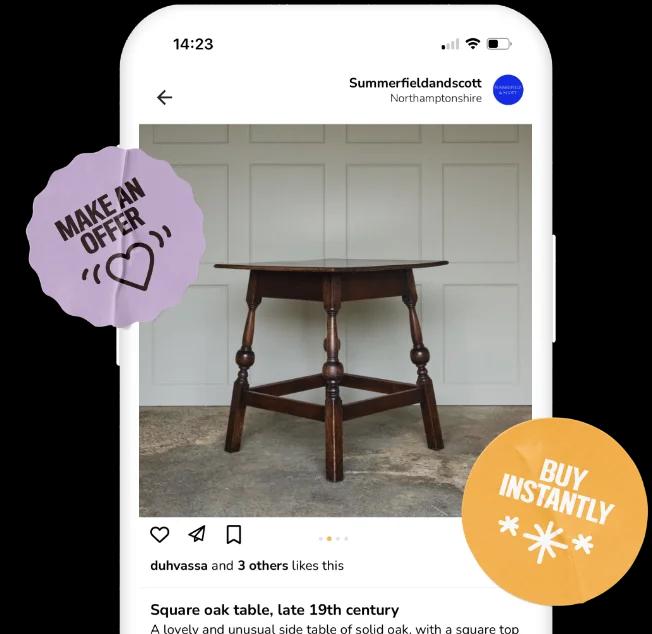 3
Secure delivery, minimal lead times
Receiving your purchase is a breeze, with seamless shipping organised by the seller. Check delivery updates in the receipts section of the app.